---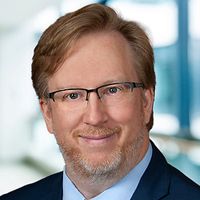 Sean Byrne
Of Counsel
Vorys
Sean is of counsel in the Vorys Columbus office and a member of the probate and tax group. He counsels clients on utilizing tax credits, economic development incentives, abatements, economic development financing mechanisms, public-private partnerships and special economic development entities to assist in the development and redevelopment of property and the creation of jobs and economic growth. Sean also devotes a portion of his practice to real property tax valuation disputes and appeals, including regularly litigating such matters throughout the state of Illinois.
Prior to joining Vorys, Sean worked as the legal counsel and ethics officer at the Ohio Development Services Agency (ODSA). In this role, he helped oversee the department's $1 billion economic and community development funds. Sean also routinely counseled ODSA leadership on business and legal issues related to loans, grants, tax credits and ethics. Before joining ODSA, Sean spent five years serving as president and general counsel of a private equity firm/family office. In this role, he provided legal counsel throughout the United States on real estate and development projects including hotels, data centers and multiple residential projects. Sean also spent nine years working at large national law firms and assisting clients on real estate and corporate matters.
Outside of his legal practice, Sean has spent more than five years as a director of Professional Bank in Coral Gables, FL.
Sean received his J.D. from University of Michigan Law School and his B.A. from the University of Richmond
---