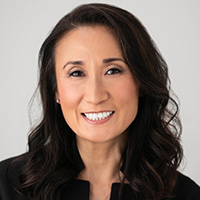 Minah Hall
Managing Director
True Partners Consulting
Minah Hall assists with site selection and negotiated tax incentives for companies at every stage of development, from Fortune 500, mid-sized, and start-up companies. With twenty years of experience providing strategic site selection guidance negotiating and implementing state and local tax incentives for distribution and manufacturing facilities, data centers, back office/call center operations, retailers, and corporate headquarter relocations, Ms. Hall creates benefits for companies making extraordinary expenditures. ​
Involved in a number of Site Selection and Credits & Incentives related conferences, including the Institute of Professionals in Taxation, Ms. Hall is the Vice Chair of the Credits and Incentives Certification program and the former Chair of the C&I Symposium and Overall C&I Education. She is also a speaker for various national conferences including the Area Development Consultants Forum and Women in Economic Development Conferences. The Village of Long Grove appointed Ms. Hall an Economic Development Commissioner in 2018. She was named one of International Tax Review's 2016 & 2017 Women in Tax Leaders and is the 2016 IPT Instructor of the Year. Previously, Ms. Hall was Managing Director at a boutique tax consulting firm, and worked at Big-Four Firms in Chicago. She began her career at Arthur Andersen.
Ms. Hall received her Bachelor of Arts from the University of Illinois at Urbana-Champaign and her Juris Doctor from Loyola University Chicago School of Law and is a Certified Credits & Incentives Professional (CCIP). She is licensed to practice law in Illinois.
---