---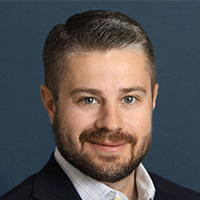 Josh Bays is a Partner at Site Selection Group where he leads the company's industrial practice. Throughout his career, Bays has developed various cutting-edge analytical platforms that have enabled clients to optimize their location decisions. In addition, he is a critical part of the company's executive team and helps provide and implement strategic direction for Site Selection Group.
Prior to Site Selection Group, Bays worked at Trammell Crow Company where he was an integral part of the company's corporate site selection team.
Although Bays' technical background is rooted in the field of Geographic Information Sciences, he is considered an expert in industrial site selection where he integrates real estate and economic incentive strategies for the company's industrial clients. Bays has completed more than 750 projects for global clients, including Adidas, Amazon.com, Bimbo Bakeries, Boeing, Harley-Davidson, Papa John's, and Ryder.
Bays received his MBA from the University of Texas at Austin. Bays holds a bachelor's degree in geography with concentrations in urban geography and geographic information science from The University of Texas at Austin. Bays is a licensed real estate salesman in the State of Texas.
---