---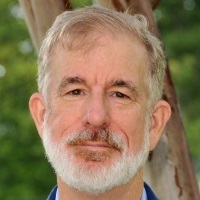 As the principal of Barber Business Advisors, a consultancy based in Dallas, Dean Barber works with economic development organizations nationwide to help communities become better places for business investment and job creation. BBA also provides consulting services to national and international companies regarding location advisory analysis, incentive negotiation, and startup transition.
Prior to founding BBA, Dean was the director of international development at the Economic Development Partnership of Alabama, assisting companies establish business operations in that state. He also served as the vice president, business development, at Northeast Indiana Regional Partnership.
Prior to his career in economic development and consulting, Dean had a 20-year career in the newspaper industry. He was the business editor of The Birmingham News in Birmingham, Ala. Dean is a graduate of the University of Wisconsin, having received a bachelor's degree in business and journalism. Dean is married to his wife, Tera, who is a Realtor in Dallas. Dean plays banjo and enjoys travel and craft beer.
---